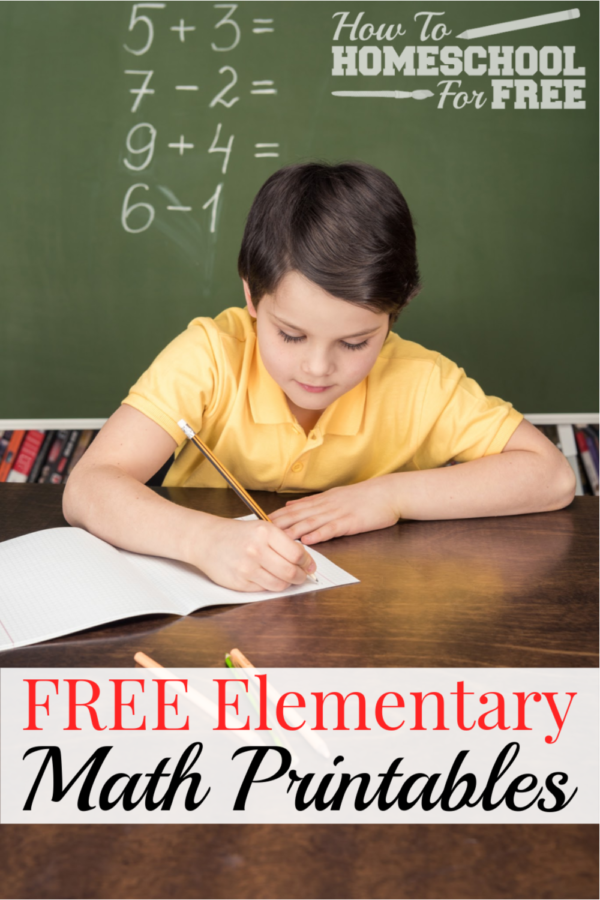 Pin this post
Free printables are just awesome! It's so nice to just click print and hand them to my kids. They are excellent for reinforcing what we are learning, and for speed and competency training. I use them most often in math, where skills and concepts at each level must be mastered before moving on to the next. Here are some great places to find math printables and worksheets for your little learners!
Pre-school
There is really a wealth of resources for preschool worksheets out there! Slapdashmom.com is a great place to start because they have printables that cover all the basics: pencil control, math, and literacy skills, all in one place!
First Grade
Education.com has a huge library of free printables for lots of subjects, but their math content is excellent. You will definitely find worksheets to supplement whatever you're covering with your student!
Second Grade
Bacamajalah.com has second-grade math covered. This is a one-stop-shop for printable worksheets to cover every concept!
Third Grade
It's education.com again for third-grade math worksheets! You name it, they've got it, all for free!
Fourth Grade
123Homeschool4Me.com has your fourth grader covered! Lots of worksheets to help reinforce those concepts!
Fifth Grade
MashupMath.com has a neat table of contents that allows you to pick and choose exactly which worksheets you want for your fifth grader. And they include answer keys!
***Make sure to join our How to Homeschool for Free Facebook Support Group for daily encouragement and more great resources for your homeschooling journey!***