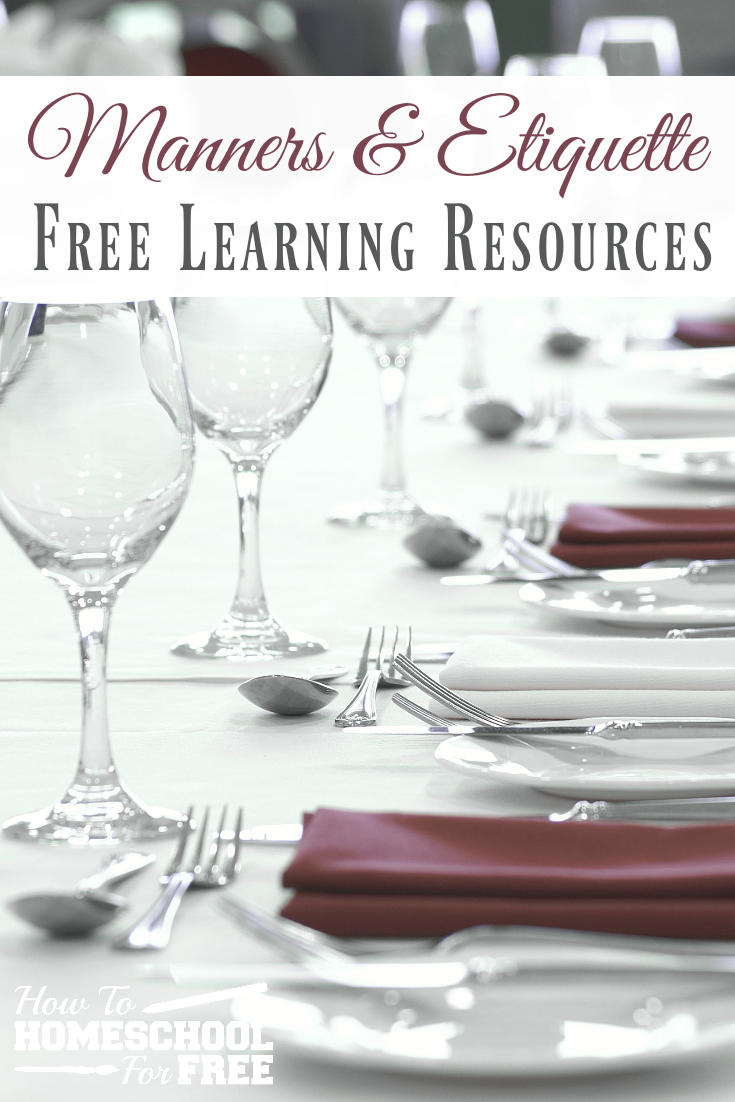 "Manners are a sensitive awareness of the feelings of others. If you have that awareness, you have good manners, no matter what fork you use."
—Emily Post
More than ever parents are seeking creative and effective ways to instill manners in their children. Manners and etiquette may evoke images of stuffy attitudes and pinkies held high but it really boils down to respect for others and yourself. Give your child the advantage by standing out by presenting impeccable manners.
Learning Manners
Emily Post was known for her timeless advice on etiquette. The site covers all areas of etiquette and manners from weddings to entertaining guests. Don't miss her interesting biography on the site! The site does not contain lessons but the ideas can be implemented.
In Good Company has curriculum for sale, but they also have a free lesson download. They call themselves "The Civility Experts!" and have plenty to say about it on multiple websites with activities for kids. Visit here for your free download of "Be a Manners Detective."
North Carolina 4H has a free lesson plan for manners on their club website. "Manners Matter" is an etiquette curriculum for three age groups; 5 to 8, 9 to 12, and 13 to 19. The series also includes a Helper's Guide with tips and background information, along with several activities designed for group participation.
Biblical origins of good manners and how our perceptions of manners have changed over the past generation are covered in a through provoking manners.
WebQuests About Manners
This is a WebQuest based on the book "Do Unto Otters:A Book about Manners", by Laurie Keller. Students will create a brochure on different types of manners, based on the story's characters.
Free Kindle Books About Etiquette.