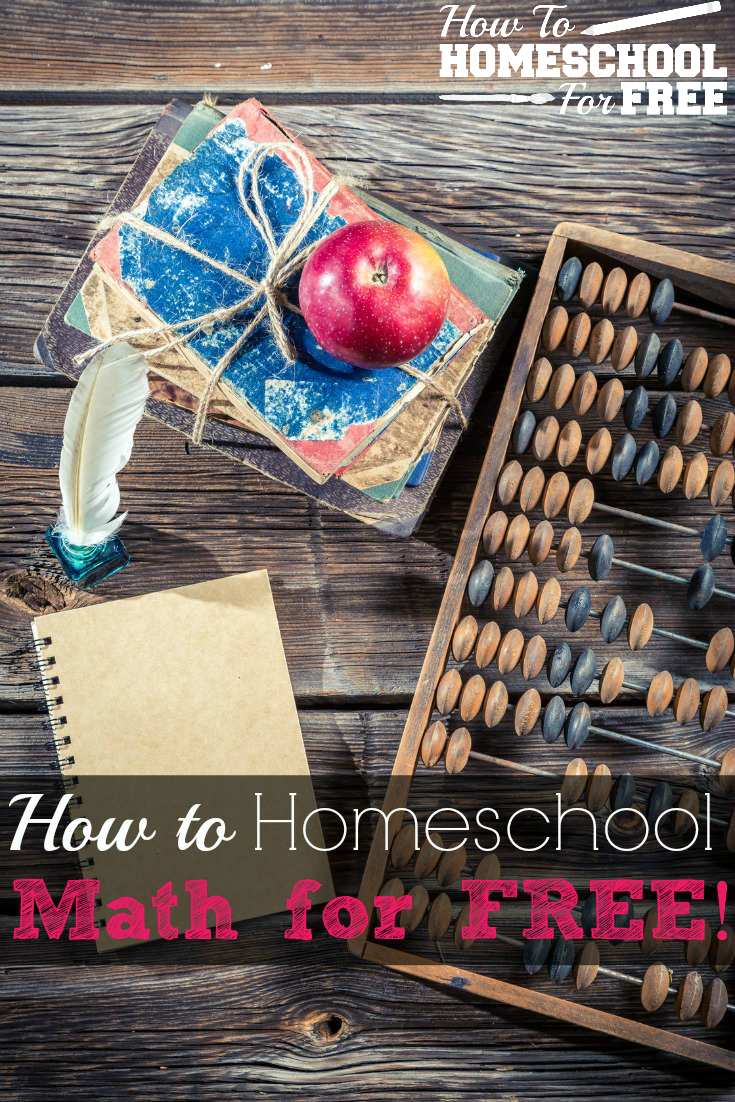 Finding the right math program is a challenge for many home-schoolers. It seems to me that once you find a great program & spend a bunch of money on all the extras, your child might still be in tears. Through using online resources, it is possible to design your own math program using freebies so that you can spring your money on something else!
:: Online Instruction & Guides ::
First of all, if you don't even know where to begin, look at these math benchmarks to see what your child should learn this year. It always helps to have a goal in mind when you are looking to make a plan!
Khan Academy is one of the best resources online for homeschooling for free. Students learn by watching videos then by practicing their skills.
Math is Fun has a complete K-8, plus Algebra, Algebra 2, and Geometry curriculum. It follows a guided curriculum (scope & sequence) similar to many public schools, so you wouldn't have to wonder if you forgot to include something.
For upper grades, HippoCampus has video tutorials for math and other subjects. It not only has the video, but a side bar with the text of the video written out as well. They have video courses for Algebra, Elementary Algebra, Intro To Calculus, Calculus, and Statistics.
Math Mammoth offers video math lessons on YouTube. There are optional worktexts to go along with the videos (that are not free), but you can get 300 free worksheets when you sign up for the Math Mammoth email newsletter (see info at the bottom of the page). This series is for for grades 1-8. YouTube actually has numerous math resources if you take time to browse & find what you are looking for. Please comment if you have a favorite math channel on YouTube.
Purple Math offers numerous tutorials & lessons to learn Algebra.
Joy over at Five J's (if you're a homeschool and aren't subscribed here then you're missing out!) has an awesome list of her top 10 online FREE Math Resources!
:: Math Printables ::
Super Teacher Worksheets is just what it says! They also have a free Super Teacher Gradebook that works on Excel or Open Office. I'm not that organized… but I might download it anyway, just in case I need it!
TLSbooks.com has tons of printable worksheets for math. Explore the site even more for other subjects as well.
Donna Young has been a favorite of mine for years. You can print graph paper, hundreds charts and a million other things. I'm not kidding. Book mark this one! I'm sure I'll refer to it a few more times, and I'm guessing you will, too. It's not just for school.
————————————————————————————————–
Don't forget to enter your email address in the box below so that you can get updates when new freebies are added!
Be sure to "Like" us on Facebook too!