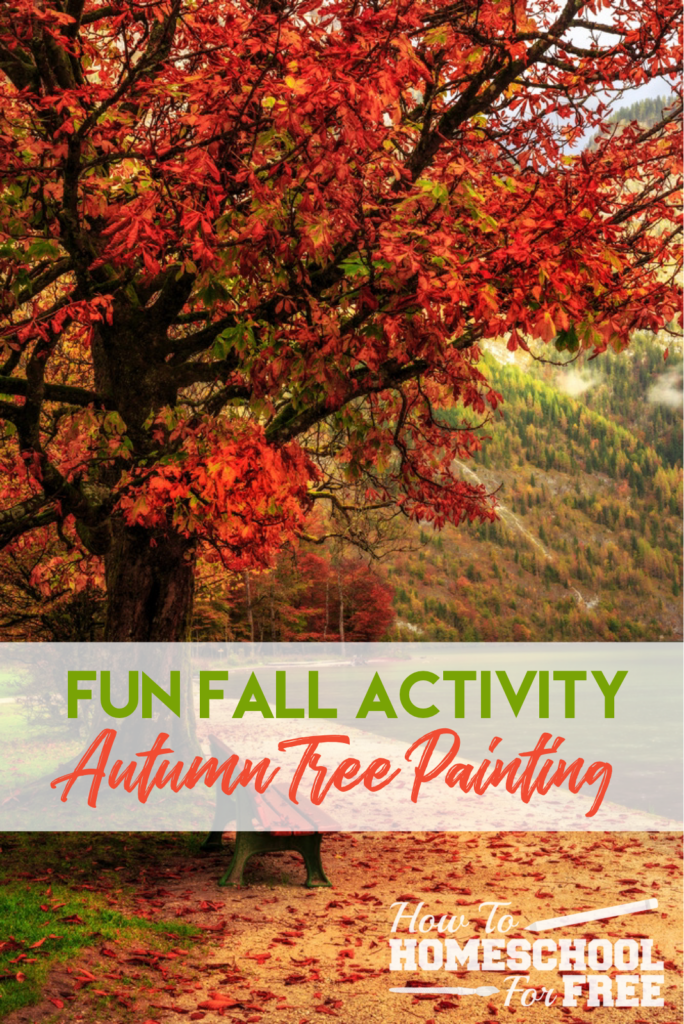 Autumn is a magical time of the year when nature puts on a breathtaking display of vibrant colors. As homeschoolers, we have the unique opportunity to explore and celebrate the beauty of this season in creative ways. We can even spend the whole day on art if we'd like, and there's no better time of year than the fall to explore artistic fun with your kids.
I found this simple and fun activity that captures the essence of fall from Projects with Kids: painting autumn trees with cotton balls! This artistic activity not only promotes creativity but also provides a great opportunity to teach kids about the changing seasons and the wonders of God's creation.
Here are all of the materials you'll need to get started, most of which you'll already have on hand:
Cotton Balls: serve as our paintbrushes for the project.
Acrylic Paints: Choose a variety of autumn colors, such as red, orange, yellow, brown, and green. Acrylic paints work well because they are vibrant and dry quickly.
Paper: You can use heavy white paper or a canvas board for a more long-lasting artwork.
Glue: White school glue or a glue stick will help adhere the cotton balls to the paper.
Markers or Crayons: Optional, but these can be used to add extra details to your artwork.
Paintbrushes and Water: If you want to add some background details or blending to your painting.
Be sure to check out ALL of the free homeschool art activities here at How to Homeschool for Free!
***Be sure to join our How To Homeschool For Free Support Group for daily encouragement and more great resources for your homeschooling journey!***