BEST Learning Websites for Homeschoolers
Even though the summer is still here (and blazing hot if you live where we do!) it's still a great idea to get ahead with the curriculum you'll be using for the upcoming school year. And if you're looking for the best FREE websites to send your children to for homeschooling, look no further. We've provided an exhaustive list of full curriculum and individual websites by subject to help you find the best resources in your homeschooling journey!
And make sure to join our How to Homeschool for Free Facebook Support Group for daily help, freebies, encouragement, and more to support you in your homeschooling journey!
Considering Essential Oils?
If you've been considering essential oils be sure to check out this great post on How to Use Essential Oils to guide you in your journey!
Full Curriculum
Old-Fashioned Education – The creator of Old Fashioned education intentionally set out to create a full curriculum for her children using only free resources found online. Old Fashioned education was designed to use the Charlotte Mason homeschooling approach, but with a more structured feel to it.
Easy Peasy Homeschool – Easy Peasy Homeschool was created by a homeschool mom for her own children. She has created this amazing full curriculum totally online and mostly self-taught. It uses only FREE resources found online so you'll only have to print a few worksheets from time to time.
Khan Academy – Khan Academy is a not-for-profit organization with a mission to provide a free, world-class education to anyone, anywhere. With over 2600 videos, they cover K-12 math, science topics such as biology, chemistry, and physics, and even reach into other subjects with playlists on finance and history.
***Find more great free Full Homeschool Curriculum options on HTHSFF!
Math
Xtramath – XtraMath® is a Seattle 501(c)(3) nonprofit organization dedicated to math achievement for all. Our goal is to develop effective, efficient, adaptive, and intrinsically rewarding supplemental math activities.
Math is Fun – Complete K-8, plus Algebra, Algebra 2, and Geometry curriculum. It follows a guided curriculum (scope & sequence) similar to many public schools, so you wouldn't have to wonder if you forgot to include something.
Maths is Fun – Yes, it is "maths" with an 's', in case you were wondering. 🙂 It includes tons of topics like measurement, operations, geometry, and so much more. There is plenty to do on the web site from Kindergarten all the way to high school.
Math Mammoth – Offers video math lessons on YouTube. There are optional worktexts to go along with the videos (that are not free), but you can get 300 free worksheets when you sign up for the Math Mammoth email newsletter (see info at the bottom of the page). This series is for grades 1-8. YouTube actually has numerous math resources if you take time to browse & find what you are looking for. Please comment if you have a favorite math channel on YouTube.
***Find more great free Math resources on HTHSFF!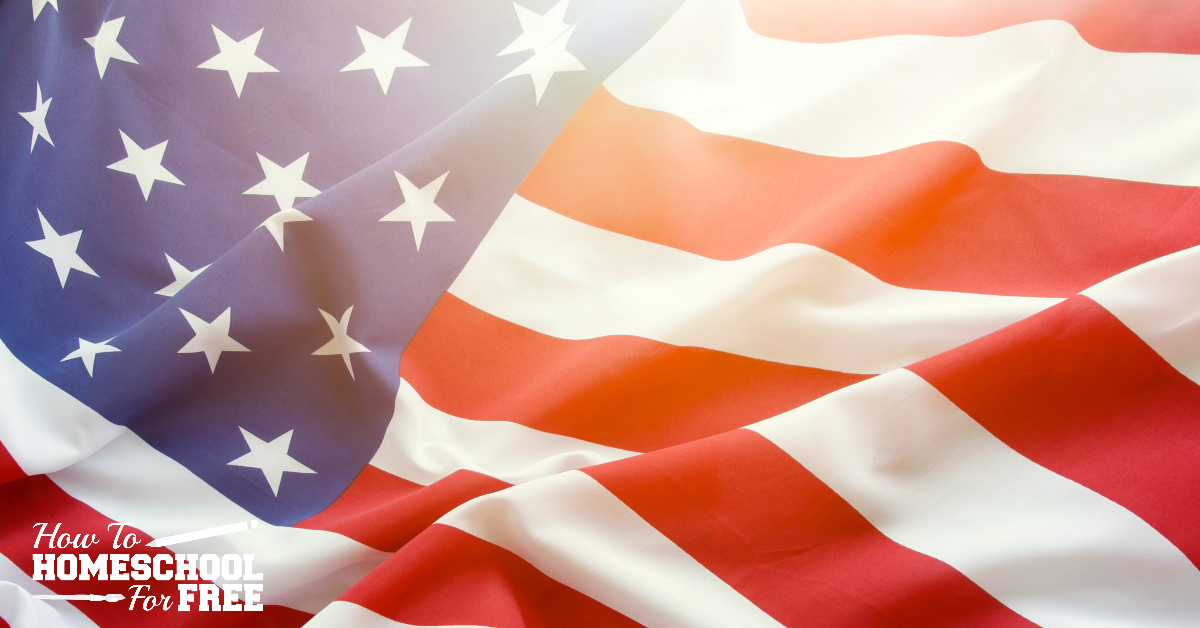 History/Geography/Government
American Heritage – American Heritage has a full K-12 curriculum. There are 3 levels of lessons: Elementary, Middle School, and High School. You can choose if you want the Texas Edition or the National Edition.
Student's Friend – Student's Friend was the first comprehensive Internet resource for teaching history and geography using online lessons. The website has free downloadable lessons, as well as a teacher's lounge forum for discussion topics related to teaching the material.
Government Learning Resources – Several free resources on learning about our government and the election process including The Constitution for Kids, election lapbooks, mock elections, and more.
Eyewitness to History – This is a website that uses historical documents to show what events in history were like from those who were there. For example, when Lincoln signed the Emancipation Proclamation, his personal secretaries noted, "Vast as were its consequences, the act itself was only the simplest and briefest formality."
***Find more great free history resources and free geography resources at HTHSFF!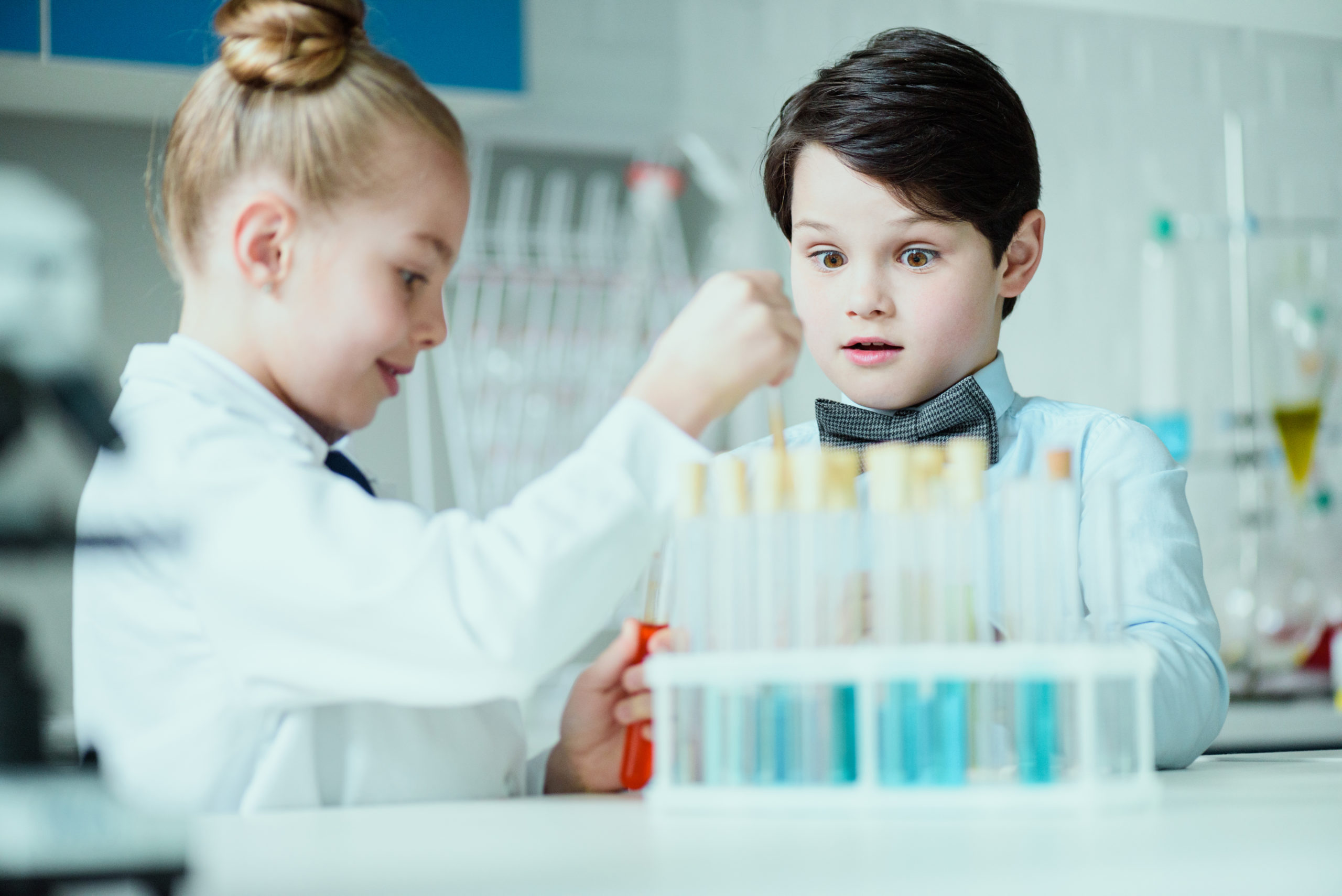 Science
cK-12.org – CK-12 is a company that started up with the intent to reduce textbook waste. These e-books are called Flexbooks. You get the student book, workbook, Teacher Edition, and the Answer Key for each subject. (Note: You have to email a request for the answer key.)
NASA and IMAGERS – NASA and IMAGERS have provided three thematic units. Within each unit, you will find lesson plans, reproducible worksheets, visuals, and links to useful resources. The adventure begins with the online book, Echo the Bat. The teacher's guide will provide you with printable worksheets, discussion questions, and more.
The Vega Science Trust – has a series of videos and articles involving, well… science! If you want to learn how to generate electricity, click here to watch the video, but also click here to get the article that shows you the lesson. There are various lessons to get your student interested and ready to learn. Be sure to see what other lessons on video are also available!
***Find more great free science learning resources on HTHSFF!
Bible
Free Bible Timeline Printables – The Bible Story Printables site includes several printable resources you can use for your Bible studies such as printable timeline characters, notebooking pages, and much more.
Preschool Bible Learning Packs – On Mary Martha Mama, you will find several nice printable packs for learning about Biblical accounts with preschoolers. They have Creation, Moses, The Exodus, Adam & Eve, Easter, Christmas, and more printables
1-Year Daily Audio Bible for Kids – One year through the New Testament with Daily Audio Bible host Brian Hardin and his daughter China, son Maxwell and wife Jill. Through the Bible for kids by kids.
***Find more great Bible learning resources on HTHSFF!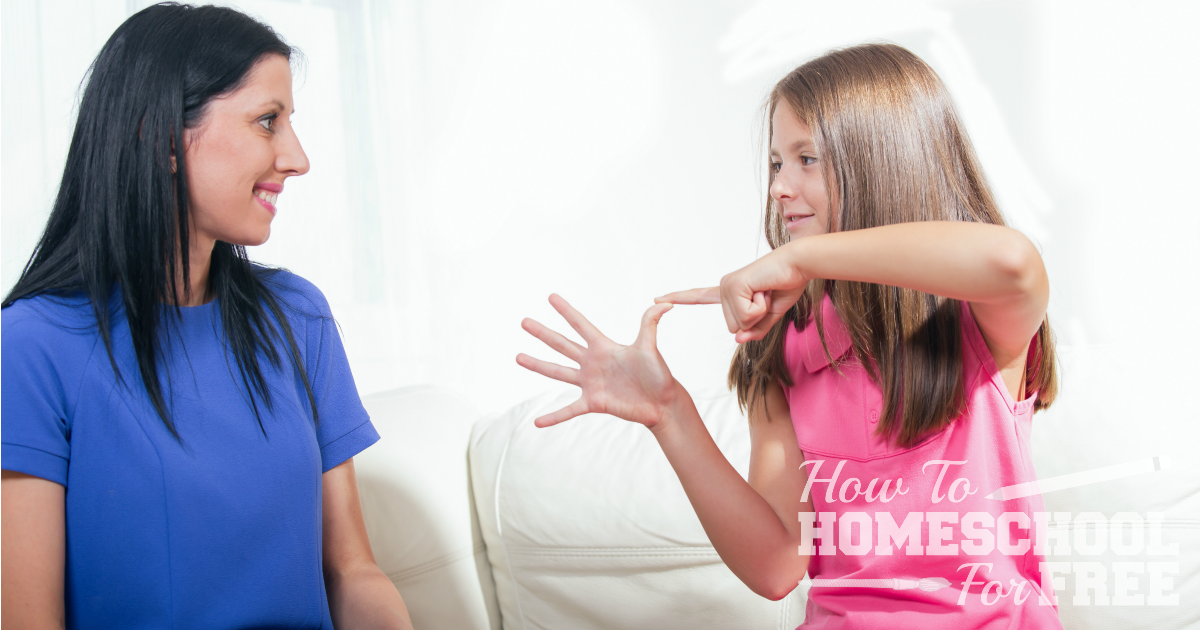 Foreign Language
BBC – Spanish – Spanish is taught here as an interactive video drama and Spanish course called Mi Vida Loca. It takes you on an intriguing mystery adventure to Madrid. There are 22 episodes, about 10 min each, covering basic learning points for Spanish absolute beginners.
Kypros – Learn Greek Online – This site is currently composed of real audio files (which are around 15 minutes each) and online student notes. It also includes a collection of collaborative learning tools and an online Greek dictionary and a Greek spell checker.
ASL Sign Language – Give your students a good head start in sign language with the free ASL resources you will find at Life Print. Life Print contains a self-study schedule you can use as a guide. Just begin with lesson one, watch the videos, complete the milestones and the quizzes, & you'll be on your way to learning ASL!
***Find more great free foreign language resources on HTHSFF!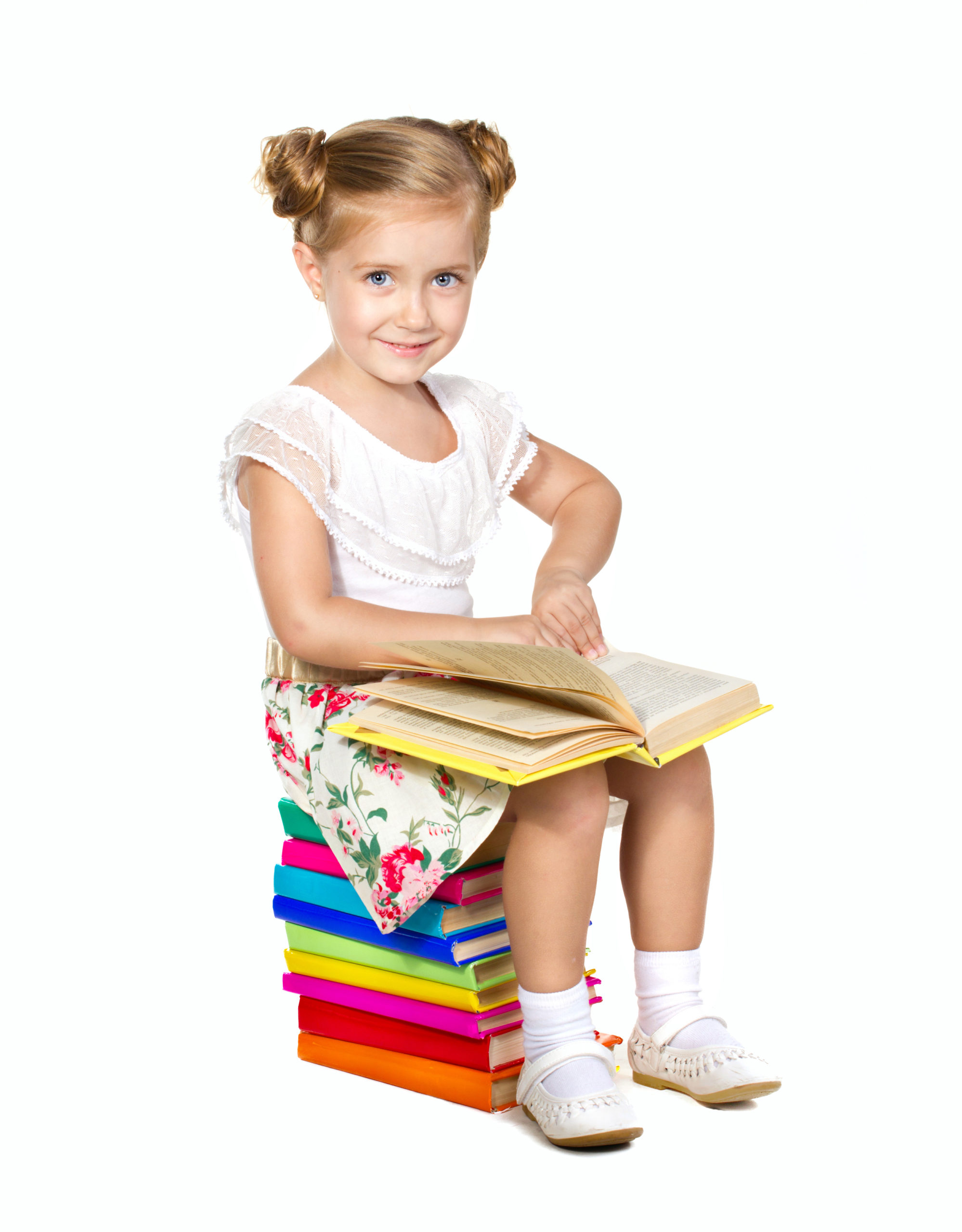 Reading/Grammar/Writing
Classic Literature – This is a list of thousands of classic literary works available to read for FREE online from several different online sources!
Free Online Audiobooks – This is a list we compiled here at How to Homeschool for Free on some of the best Audiobooks available including Storynory, LibriVox, and Online Audio Stories.
Free Online Phonics Lessons – This is a great list of free phonics learning resources to help your kids get started with reading!
Free Online Grammar & Writing Resources – This list is much more than simple worksheets, which can be found with a quick google search. Let's get down to business finding some free grammar and writing lessons so our kids will know how to write a proper essay by the time they apply for college.
***More great reading resources from HTHSFF: Reading Curriculum, Lapbooks, Literature Guides, and Resources/Books for Young Readers.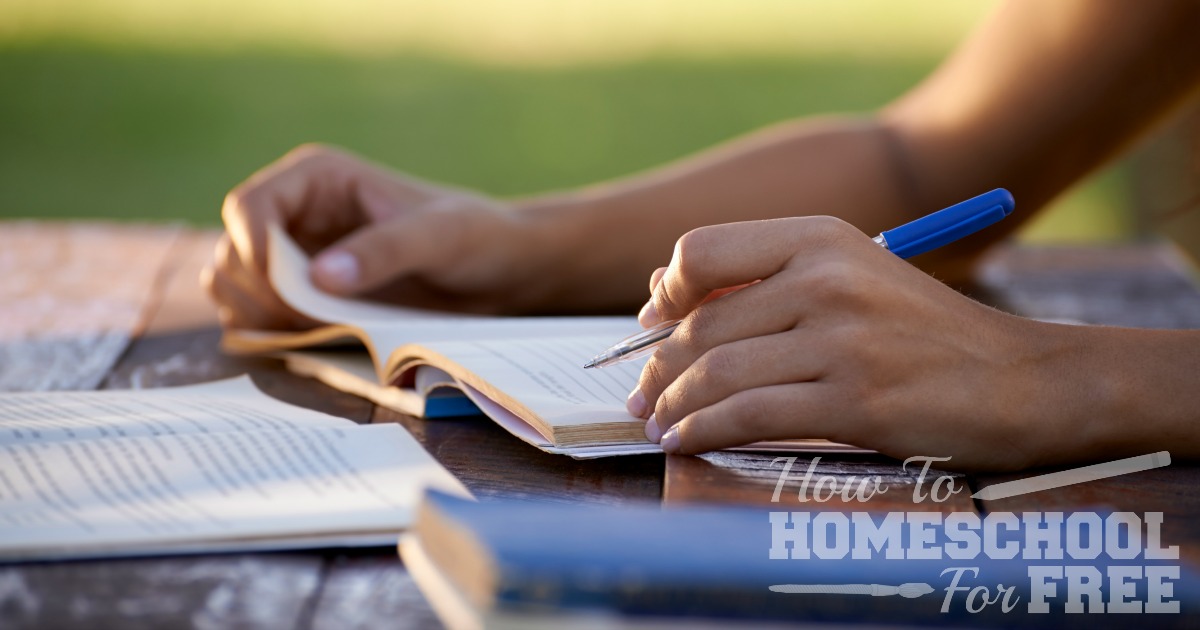 Spelling
Free Online Spelling Resources – This is a great list of free online spelling resources for everything from curriculum to games to Bible-based spelling lessons and more!
Free Online Spelling & Vocabulary Program by Grade – If you are looking for a free and easy to use spelling curriculum you will definitely want to check out this freebie from Grade Spelling. They have a free spelling and vocabulary curriculum by grade for 1st – 8th grade.
Free High School Spelling Program – This program is designed for students in the 9th – 12th grade and comes with a spelling rules handout and 36 weeks worth of lists and activities.
***Find more great free spelling resources from HTHSFF!
P.E. & Outdoors
Nature Scavenger Hunt Printable – If you have access to nature right now this is a great way to be outside and learn about nature!
15 Easy & Fun Indoor P.E. Ideas – Several games from The Deliberate Mom to help you get creative with indoor P.E. ideas!
All In One Homeschool – All In One Homeschool has a completely Free Health and P.E. course for Grades 1 – 8 and High School.
***For more great free homeschooling resources please visit the toolbar at the top of this site to find more homeschool freebies including electives, printables, and more!
Considering Essential Oils?
If you've been considering essential oils be sure to check out this great post on How to Use Essential Oils to guide you in your journey!
***Be sure to join our How To Homeschool For Free Support Group for daily encouragement and more great resources for your homeschooling journey!***