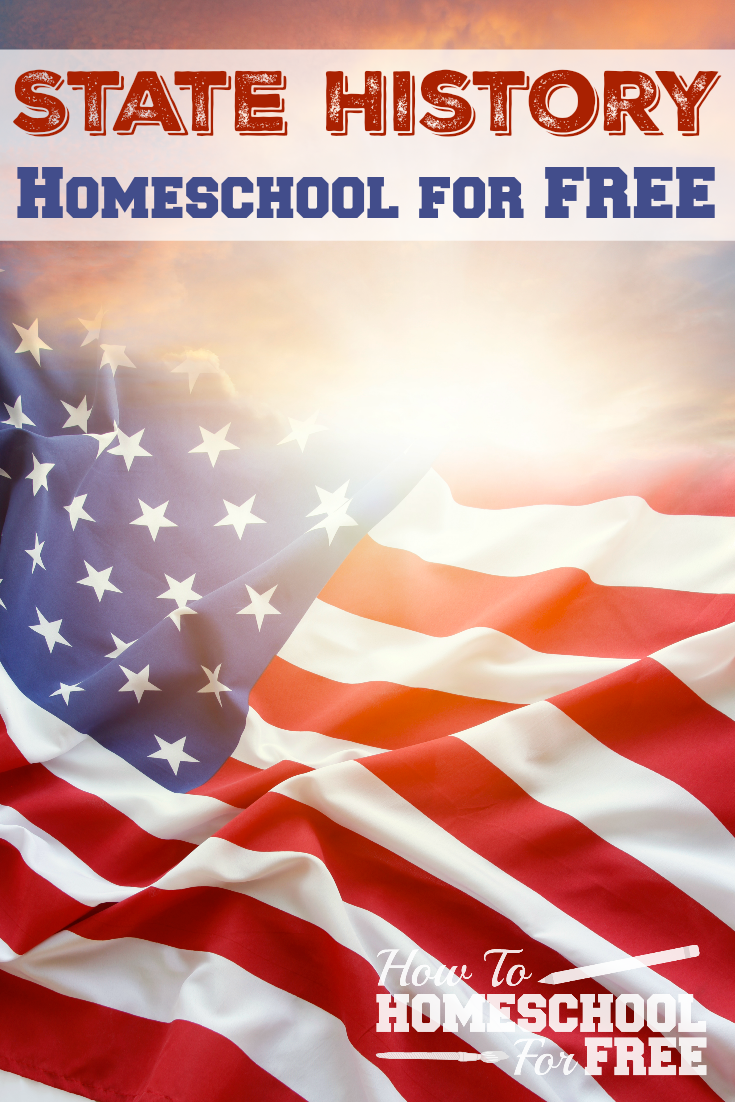 While you don't have to spend a ton of time on state history, many states require that at least some state history be taught. Here are several completely free resources that can help you to get that requirement covered without breaking the bank!
Resources for all 50 states
This has all 50 states with a general plan for covering all the topics in a state history unit study. If you don't like the link for your state below, come back to this link and find your state. It seems fairly comprehensive, including reading lists.
Mr. Donn is a classroom teacher who shares his resources online.
Individual State Links
• Alaska
• Arizona
• Arkansas
• California
• Colorado
• Connecticut
NOTE- You will need to scroll all the way to the bottom of the page for the 2 units on Connecticut history.
• Delaware
• Florida
• Georgia
• Hawaii
This page has multiple subjects on it. The history is the 3rd topic on the list.
• Idaho
• Illinois
This is online access to past issues of Illinois History Teacher magazine. It contains a "Connection with the Curriculum" section.
• Indiana
• Iowa
• Kansas
• Louisiana
• Maine
• Maryland
• Michigan
• Minnesota
• Mississippi
• Missouri
• Montana
This is an online Textbook. The textbook is free but you need password for the answer key. I do not know if homeschool teachers can get the password. Please post a comment if you know any additional information.
• Nebraska
• Nevada
• New Hampshire
• New Jersey
• New Mexico
Explore NM history using maps.
• New York
• North Dakota
• Ohio
• Oklahoma
• Oregon
• Pennsylvania
• Rhode Island
• South Carolina
This is American History as it correlates to Carolina History.
• South Dakota
• Tennessee
• Texas
• Utah
• Vermont
• Virginia
• Washington
• West Virginia
• Wisconsin
• Wyoming
Look for the link to the Student Packet.
Enjoy! and Please post in the comments any other helpful resources for State History!