Pin this post
Being stuck indoors when you'd rather be out and about is never ideal, especially with kids who want to go, go go! Luckily there are some boredom-busting ways they can spend their time while flexing their problem-solving muscles!
Digital Escape Rooms
These engaging puzzle games allow players to run through scenarios to solve the puzzle. The clues are completed by solving digital locks. Typically, these are just locks in a form that must be answered correctly to unlock the next clue or set of clues. There are varying degrees of difficulty, so grab a pen and paper to jot down clues as you click through each page!
There are some really fun escape room games out there with very recognizable themes. Minecraft was popular around my house not long ago, and Hogwarts is still very high on the list of fandoms! This Jumanji: Escape Room follows the themes from the popular movies, and this Escape From Wonderland Digital Escape Room is as whimsical as the Lewis Carrol novel. You can even try your luck and Unlock Disney World, without the price of admission!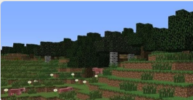 If mainstream isn't your style, test your skills at Spy Apprentice Digital Escape Room Adventure or this cool concept based on a comic series, Dog Man Digital Escape Room.
If you're looking for games with a more educational bend, there are some great choices. For a fun historical challenge, checkout American Revolution Digital Breakout. Science buffs will get a kick out of the States of Matter Digital Escape Room. Even the literary scholars can join in the fun with the Romeo and Juliet Escape Room.
Virtual Escape Rooms
The premise of a virtual breakout room is essentially the same as in-person breakout room: you are locked in a themed room and you have to solve a series of puzzles and questions in order to successfully go free.
The virtual escape rooms offer a more immersive experience to your puzzle-solving, with games like Enchambered and The Escape Game. 365 Escape Games is an entire site with multiple puzzle-solving games in several categories.

If you're looking for an escape room experience that's as close to the real thing as possible, Puzzle Break is a high-quality option at a reasonable price. They're currently offering a version of their popular game, The Grimm Escape and so far virtual game slots are selling out within 12 hours of availability. Guided groups can range in size from five to more than 100 players. Normally $35, they are offering a $25 deal right now.
The experienced puzzler in your house can even build their own digital escape room with this nifty tutorial!
***Be sure to join our How To Homeschool For Free Support Group for daily encouragement and more great resources for your homeschooling journey!***