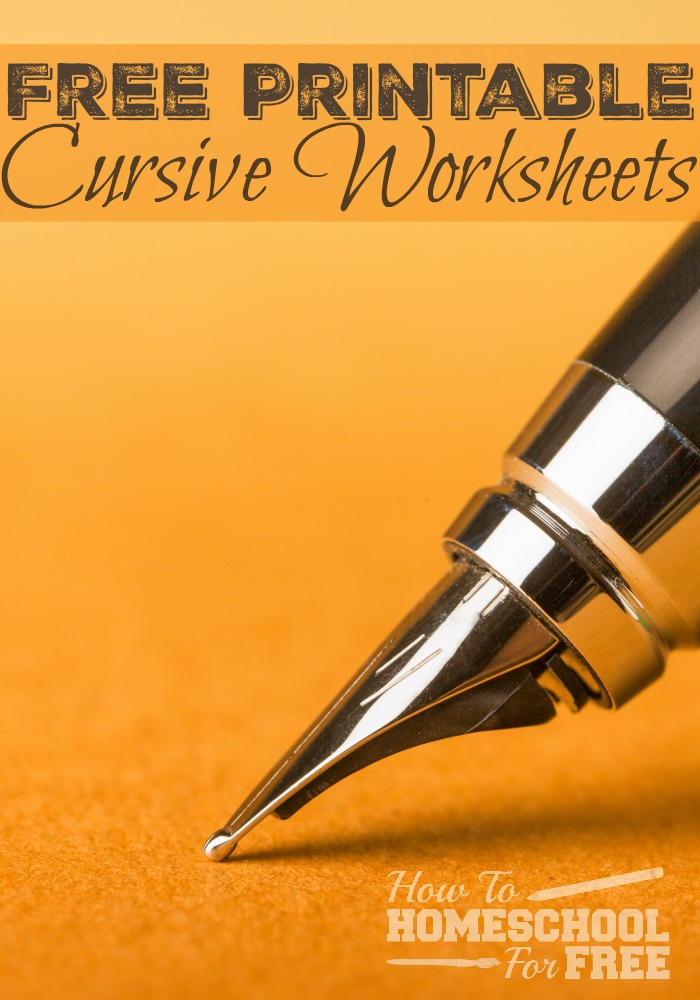 Cursive is a great thing to teach your students! So many schools are no longer teaching cursive, and beautiful handwriting is a slowly dying art. If you are wanting to teach cursive in your homeschool you will definitely want to check out the Printable Cursive page. You will find this awesome series called First Year Cursive which is over 130 pages of cursive practice with three different font choices for those just beginning to use cursive.
There are also theme based copywork pages for subjects such as Egyptian history, Bible Verses, Big Cities and Landmarks, Famous Quotes, Explorers, Endangered Plants, Review sheets and much more!
Go here to see all the wonderful Printable Cursive options! Also, don't miss more FREE Handwriting resources from How To Homeschool for Free!