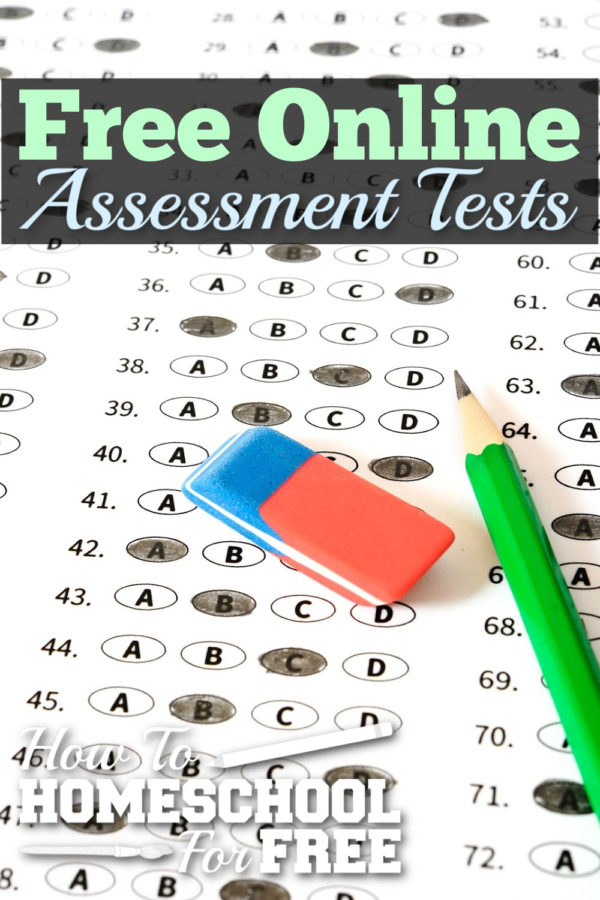 Before I go through the free test-taking resources available online, let me say that
I'm an "unschooler" at heart.
I love learning to be just a regular part of life and I think that most gaps in a homeschool education can be taken care of pretty easily.
But there are certain subjects that I do like to test in each year, like math and reading. The kids don't know that it's a "test" (especially when they are younger) but it gives me a tool for finding any gaps in those subjects that I need to take care of.
If you do opt for a test that gives scores, know that not all scores are completely accurate and are not the final say in grade level (if you even do grade levels). Keep in mind as you administer a test that a lower test score does not mean that your child is "behind" or that you have not done an awesome job as a teacher – these are just tools for finding any gaps in the areas that you want to be sure to cover.
State Testing
EdInformatics
EdInformatics provides a list of states with assessments and benchmark tests available online (keep in mind that different states have different standards)
Please note that these tests may be aligned with Common Core Standards.
Internet4Classrooms
Internet4Classrooms has a simple way to find an assessment to meet your needs. When you arrive on the page linked here, you will be asked for information but most are optional. You simply click on the grade level or subject you are interested in testing. There is a wide variety of tests available here for printing as well.
Academic Benchmarks
Academic Benchmarks will give you the state guidelines for different grade levels.
Secondary and College Testing
If you want to give your child a preview of the SAT visit Test Prep Preview or Test Prep Practice. Both websites offer free testing samples which include the GRE, Vocational Exams, Law School LSAT, and many more. Check out these great resources for practice ACT and SAT tests.
Curriculum Placement Tests
Taking Curriculum Placement Tests is another way to find any gaps in your homeschool academics (these are what I typically use). Several curriculum companies offer free diagnostic and testing tools for your use. Even if you have to register to take the test, you are not obligated to buy the curriculum at all.
Sonlight
Sonlight provides Horizons Math readiness tests. You will also find tests for Teaching Textbooks, Singapore Math, and Saxon. Once you have your student take the test, look at the results to see where gaps.
Math Mammoth
Math Mammoth tests are intended to assess end of year mastery. The tests group the questions by topic, so it is easy to find any gaps in understanding. Let us know in the comments if there are any other assessment testing resources that you like!
Lifepac
Lifepac homeschool curriculum features workbooks that are student-paced for Kindergarten through 12th Grade. They offer curriculum for Bible, Math, Language Arts, Science, History, and more! There are free printable placement tests for Bible, History/Geography, Language Arts, Math, and Science covering Grades 1-8 and 7-12.
***Be sure to join our How To Homeschool For Free Support Group for daily encouragement and more great resources for your homeschooling journey!***