Free Educational Podcasts for Kids!
There are LOTS of great podcasts out there that are perfect to add to your school day! Each link below goes directly to that educational podcast for kids on the Apple Podcast app, so you might want to click on the links from your phone so that the podcast app will open immediately.
Please be sure to share this page with anyone that you think might be interested. Also, if you're new to homeschooling make sure to also check out this list of 450+ FREE Online Educational Resources!
***You can also join our How to Homeschool for Free Facebook Support Group for daily help, freebies, encouragement, and more to support you in your homeschooling journey!***
Story Time – Bible, Fairy Tales, and More
Superbook Video Podcast – Superbook teaches children in every language and culture timeless moral truths and life lessons through the captivating, Bible-based adventures of two time-traveling children and their robot friend.
Story Pirates – Story Pirates is a group of world-class actors, comedians, improvisers, and musicians who adapt stories written by kids into sketch comedy and musical theater.
1-Year Daily Audio Bible for Kids – One year through the New Testament with Daily Audio Bible host Brian Hardin and his daughter China, son Maxwell and wife Jill. Through the Bible for kids by kids.
Smash Boom Best – A debate show for kids and families. Every episode takes two cool things, smashes them together, and let's you decide which is best. Cats versus dogs. Pizza versus tacos. Super speed versus super strength.
Circle Round – Created and produced by parents of young children, WBUR's Circle Round is a podcast that adapts carefully-selected folktales from around the world into sound- and music-rich radio plays for kids ages 4 to 10. Each 10- to 20-minute episode explores important issues like kindness, persistence and generosity.
Kids Corner Terrene Episodes – This half-hour adventure for kids (ages 6-12) follows Lizarardo "Liz" Lacerta and his reptilian friends in the little town of Terrene. In the quest for fun, Liz and his pals often get themselves into trouble! With the help of their parents and other grown-up lizards like Grandpa Anole and Granny Gecko, they wrestle with the challenges and drama of childhood, finding real answers in the Bible.
Andersen's Fairy Tales by Hans Christian Andersen – The Little Mermaid, The Ugly Duckling, The Snow Queen, The Real Princess and a host of other wonderful tales which form so much a part of childhood are part of Andersen's Fairy Tales, by Hans Christian Andersen.
By Kids, For Kids Bible Stories – Bible stories for children, brought to life with a rich tapestry of sound, performed by kids, for kids.
Kathy's Kids Storytime Podcast – A weekly podcast for kids ages 3-12 where Mrs. Kathy tells stories that share life lessons and Christian values.
Stories Podcast – A Bedtime Show for Kids of All Ages – They perform a new children's story every week. The stories range from retellings of fairy tales like Snow White to classics like Peter Rabbit and even completely original works.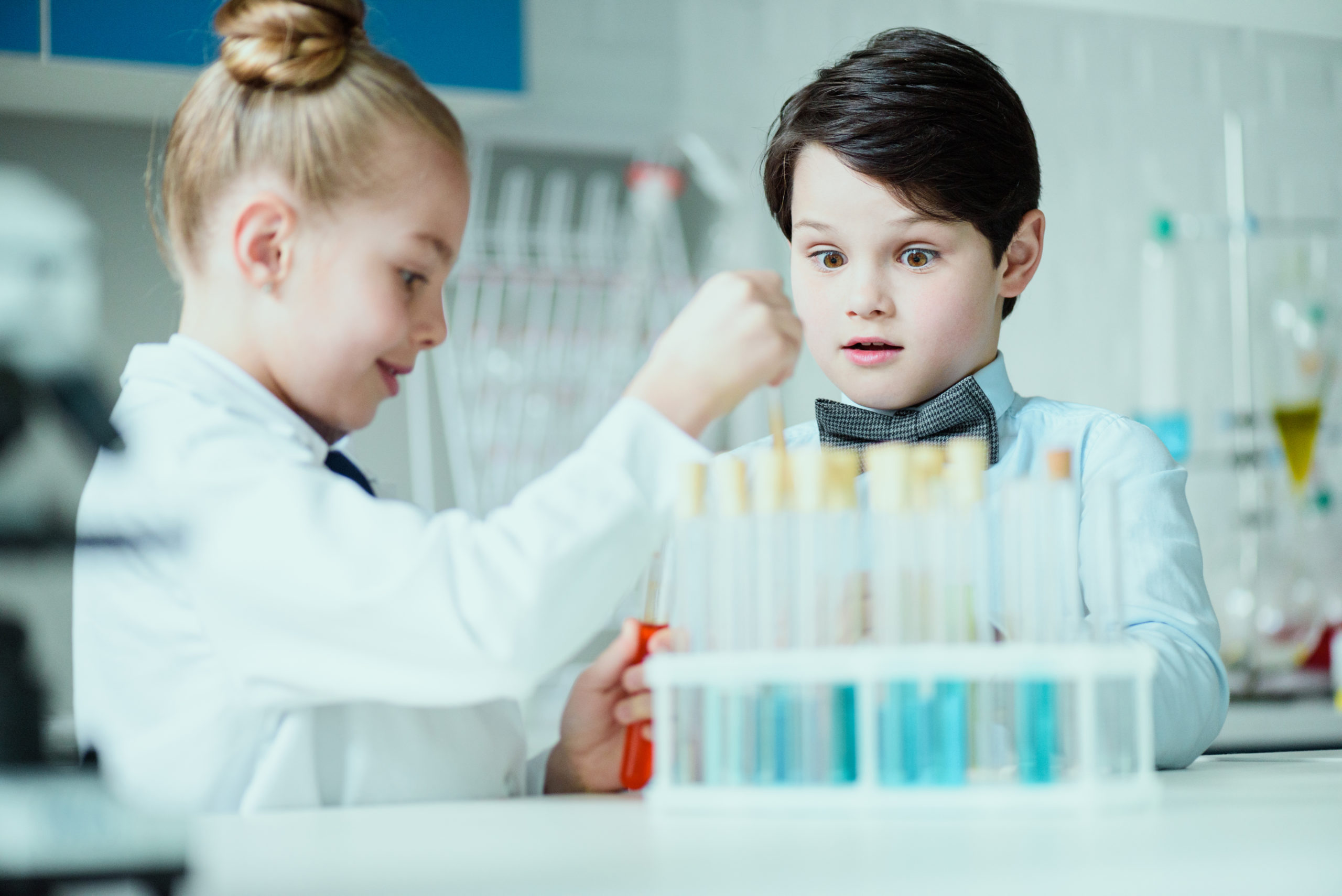 Science
Creation Science for Kids Show – Explores the Bible, history, and the world around us to see how much Jesus loves science
Brains On: Science Podcasts for Kids – Brains On is a weekly science podcast for kids co-hosted by kid scientists! Previous shows include the topics of dust, pianos, and how the internet works!
Reasons to Believe – RTB's mission is to spread the Christian gospel by demonstrating that sound reason and scientific research—including the very latest discoveries—consistently support, rather than erode, confidence in the truth of the Bible and faith in the personal, transcendent God revealed in both Scripture and nature.
Wow in the World – Hosts Mindy Thomas and Guy Raz guide curious kids and their grown-ups on a journey into the wonders of the world around them. We'll go inside our brains, out into space, and deep into the coolest new stories in science and technology.
English/Language
Grammar Girl Quick and Dirty Tips for Better Writing – Grammar Girl provides short, friendly tips to improve your writing and feed your love of the English language.
Six Minute Grammar – BBC Radio invites you to build your grammar skills in their six-minute podcast every Tuesday
Six Minute Vocabulary – BBC Radio invites you to build your vocabulary in six minutes every Monday
Spanish Grammar Review – Provides interactive grammar exercises for the intermediate to advanced Spanish student.
Grammar and Writing Advice – English writing and Grammar advice brought to you guy Scribendi.
History
The American History Podcast – A weekly podcast dedicated to detailing the history of America from right before the time of discovery up through the present.
The British History Podcast – Chronological retelling of British history with a focus on the lives of the people.
The History of Rome – A Weekly podcast about the history of the Roman Empire, beginning with Aenea's arrival in Italy and ending with the exile of Romulus Augustulus, last emperor of the Western Roman Empire.
Tides of History – World history about events across from all over the world in a high-quality, well-produced history podcast.
Wallbuilders Live! – Daily Journey into the past to to capture the ideas of the Founding Fathers of America and then apply them to the major issues of today.