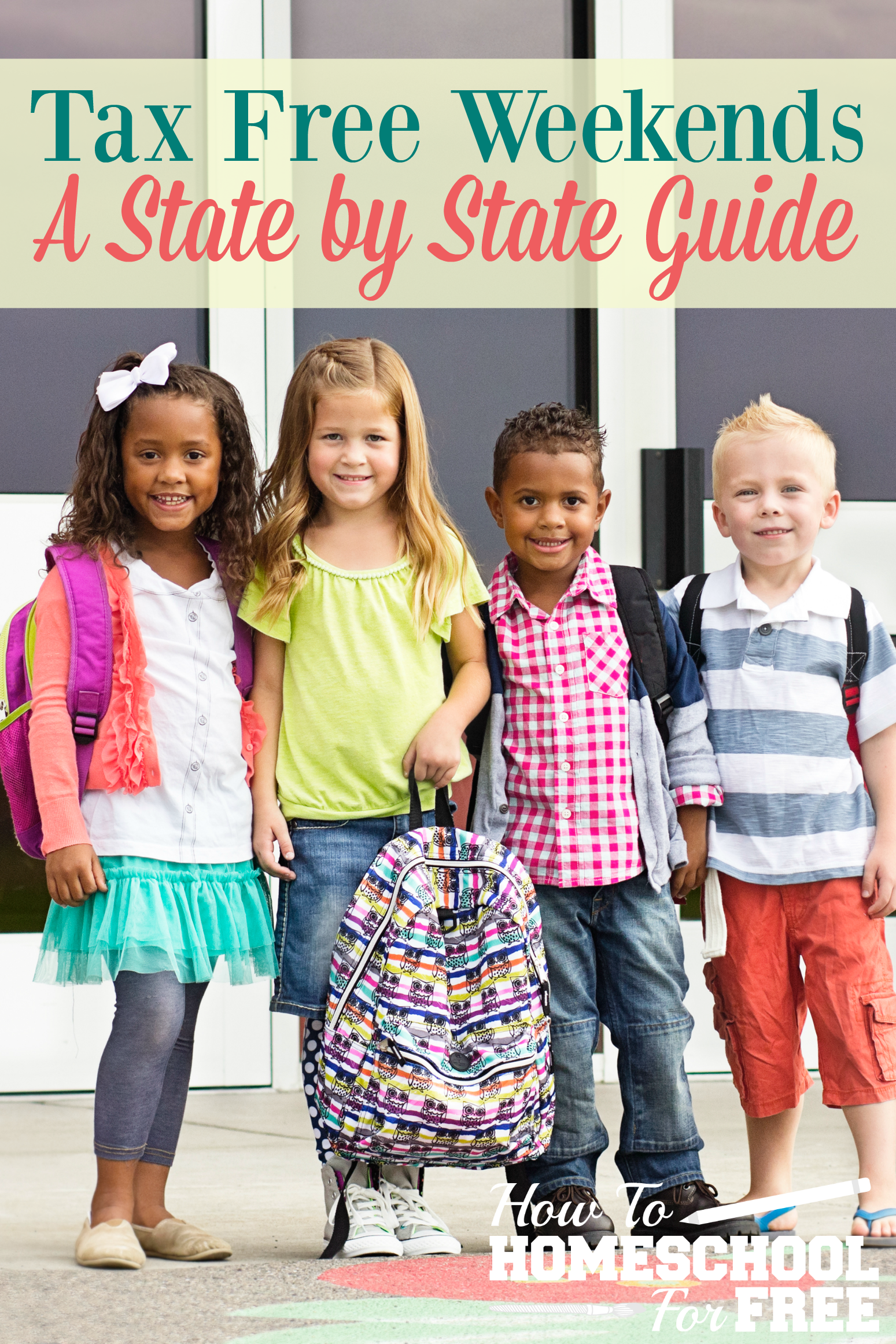 Each year, several states across the U.S. have a Tax Free Weekend where you can buy clothing, school supplies, and sometimes computers and other items without paying any state sales tax!
Here is the list for Tax Free Weekends for last year. We'll have the 2017 updated list as soon as the dates become available:
Alabama – August 5-7
Arkansas – August 6-7
Connecticut – August 21-27
Florida – August 5-7
Georgia – July 30-31
Iowa – August 5-6
Louisiana – August 5-6
Maryland – August 14-20
Mississippi – July 29-30
Missouri – August 5-7
New Mexico – August 5-7
Ohio – August 5-7
Oklahoma – August 5-7
South Carolina – August 5-7
Tennessee – July 29-31
Texas – August 5-7
Virginia – August 5-7
You can click on each state above to read more about the guidelines for that state.
Make the most of your state's tax free weekend by combining it with the best back to school sales! Just click on a store below to see the sales for the current week:
Staples Back To School Weekly Deals
OfficeMax/Office Depot Back To School Deals
Walgreens Back To School Deals
Find even Back to School Deals at your favorite stores!