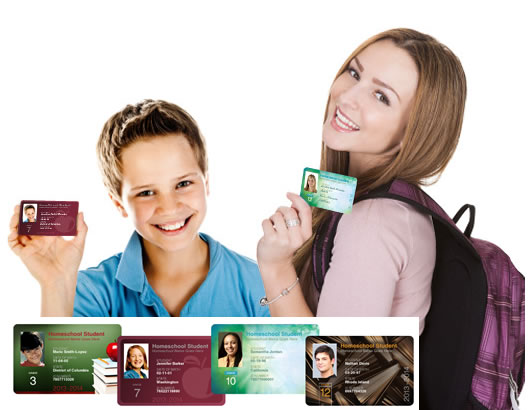 If you need a homeschool student ID card then head over to AlphaCards where you can request up to FIVE completely free (free shipping too!) cards!
Here are the details from their website:
AlphaCard believes that every student should have a real student ID card, but homeschooled students don't usually have access to them. We've decided to do something about it by offering homeschooled students FREE professionally printed photo ID cards through the end of September.

There won't be any shipping fees or attempts to sell you anything. As part of our AlphaCard Cares initiative, this is truly a free program with no strings attached that reflects our commitment to giving back to communities in need.

Free professionally printed Photo ID Card
Shipping & Handling included–no strings attached
Offer valid through 09/30/13 (or while supplies last)
This program is restricted to the U.S. only.

AlphaCard is printing & shipping professional Homeschool Student ID Cards at no cost through September 30, 2013. There is a limit of 5 ID cards per household. We reserve the right to end the program earlier than scheduled based on capacity. Any submissions deemed fraudulent or inappropriate will not be fulfilled. We will not be responsible for any errors, misprints, or cards lost in the mail. Please allow 2-4 weeks for delivery. This program is restricted to the U.S. only.