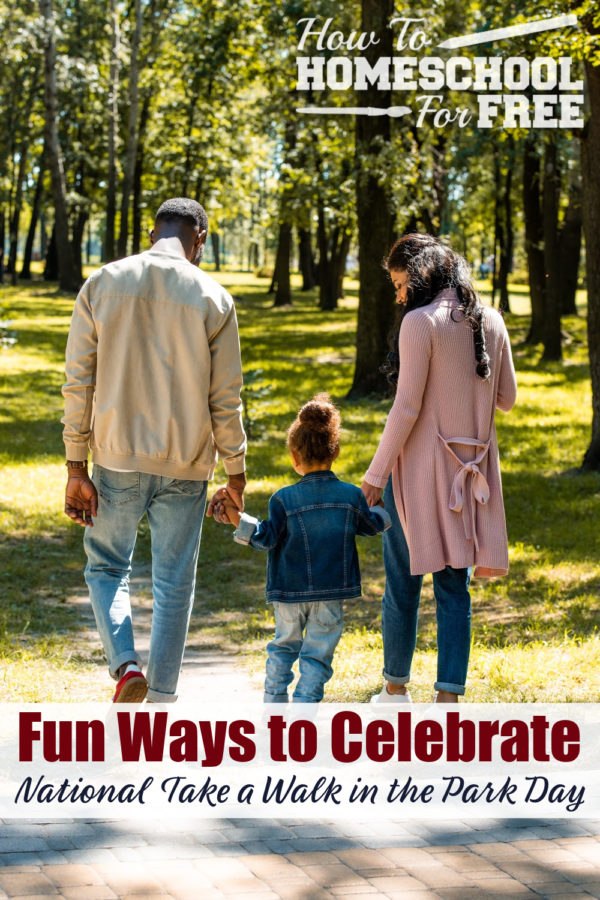 March 30th is National Take a Walk in the Park Day, so get out and go for a walk! It's good for your health! Especially when you've had a rough day. And let's face it, sometimes, homeschooling days are rough. Tempers can flare, hormones can rage, and there are times when everybody can use a breather. The flexibility and freedom that homeschooling affords make it much easier to take a break when you need to.
When my kids were small, we would often go on scavenger hunts. They loved this activity and it always started great conversations about the items we found. They would ask great questions and we would discuss. But my favorite moments were when I didn't have a ready answer and we could make a list to look up the answers together. We found it to be another, fun way to learn about the world around us!
For more outdoor ideas, and how to count them for credit, click here!
***Be sure to join our How To Homeschool For Free Support Group for daily encouragement and more great resources for your homeschooling journey!***