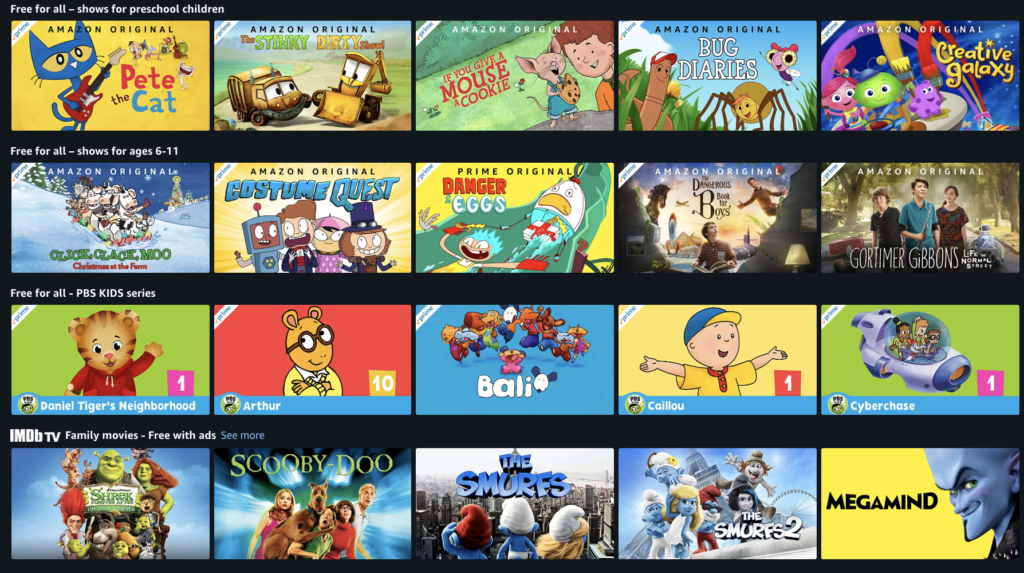 Anyone else going a little bit crazy with kids at home ALL day EVERY day?
Even those of us who homeschool all year are going crazy because home school does NOT equal being at home all the time. In fact, we joke all the time about how how "home"school is hardly ever actually at home.
Lots of companies are jumping on board with things to help kids pass the time AND continue learning.
Amazon just announced that they will be releasing several FREE titles for kids and all their PBS Kids shows to watch for FREE! You don't even need an Amazon Prime membership to watch!
Here's a list of some of the shows that are now available here. Please keep in mind that we always recommend reading reviews on Amazon or Plugged In if you have a concern about a show or a movie.
Preschool:
If You Give A Mouse A Cookie
Pete The Cat
Elementary:
PBS Kids:
CyberChase
Design Squad
Odd Squad
Wild Krats
Reading Rainbow
Family Movies:
Megamind
Max
Opposite Day
Just click here to access all the movies!