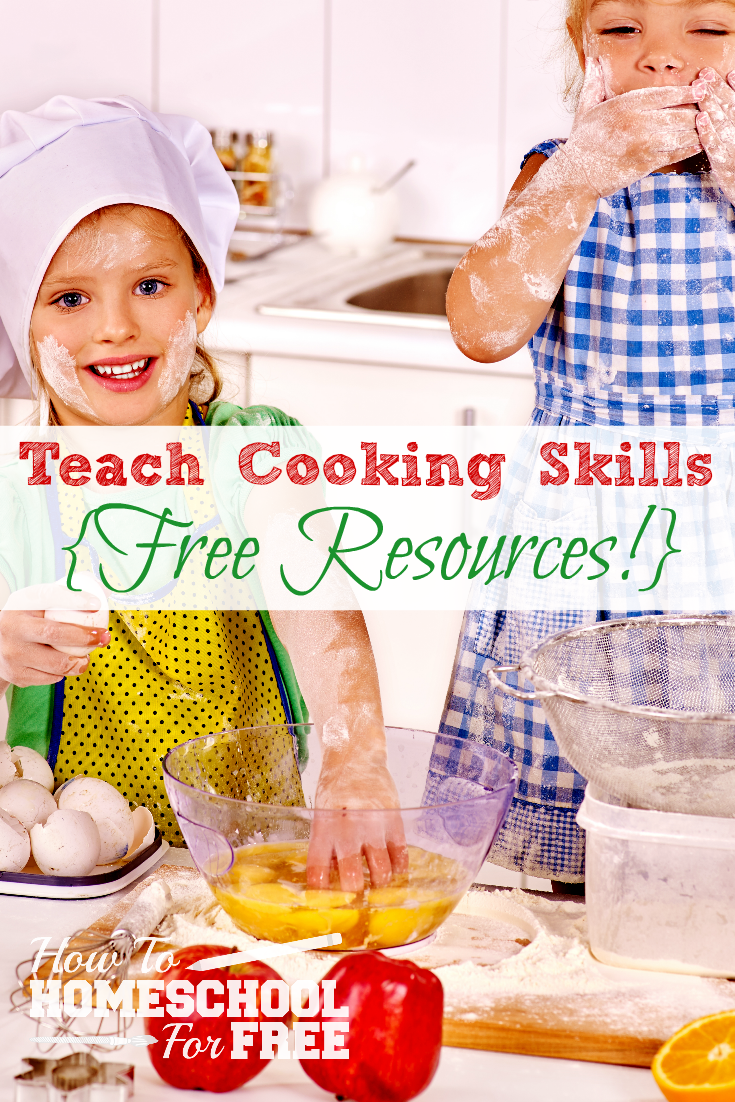 Sharing time in the kitchen conjures up warm and fuzzy feelings brought on by making chocolate chip cookies together. It's a nice thought, but sometimes the kitchen ends up a mess and everyone gets frustrated! If you're not sure how to teach your children the skills that they need to be confident in the kitchen, then the free resources linked to below should be helpful!
Food Safety & Nutrition
I highly recommend starting with a food safety course. It cannot be stressed enough that kids should learn safety early in their cooking adventures. If they are planning on helping at church, community buffet, or group meals, this 40-page booklet with pictures and list for cooking & planning for large groups is also recommended.
An organization called Communities and Schools for Health has fairly comprehensive lesson plans for grades K-12 on food safety.
Baylor College of Medicine has an entire section on their website dedicated to helping kids & parents understand the role healthy living plays from fetal development throughout an entire life. It has an interactive game section with a food pyramid game and a food challenge game.
Online Cooking Lessons
Kids Cooking Activities has a ton of lesson plans for kids from toddler age up through 18 years old. The lesson plans cover everything from pouring to planning meals to preserving food! When your children hone their skills they can even enter a recipe contest.
Video Jug has a ton of food recipe videos. You can sort the recipes by cooking method, by dish, by country, by theme or season, by ingredient, by preparation type, or by diet!
All Recipes YouTube channel has several different recipes series on their YouTube channel including, "How To Videos", "Behind The Recipe", "Food Wishes", "Mastered In 90 Seconds", "Shortcut Cooking", and many more!
And be sure to download the Free Basic Kitchen Measurements Conversation Chart Printable for your children to reference!
BONUS! Let your kids grow an herb garden, right on your counter-top!

AeroGarden Herbie Kid's Garden