Memory work is such a helpful tool for training the brain! It not only aids in building important pathways in the brain, but it also gives students a great foundation on which to build their learning. There are so many different things you could have your students memorize such as poetry, math facts, etc. One thing that would be great to have memorized is the U.S. States and their capitals, especially if you live in the U.S.! I found this really fun and free printable which will help with that and make the process more fun!
Over on 123homeschool4me.com you can download a FREE State Capitals Matching Game. It also comes with FREE State flashcards!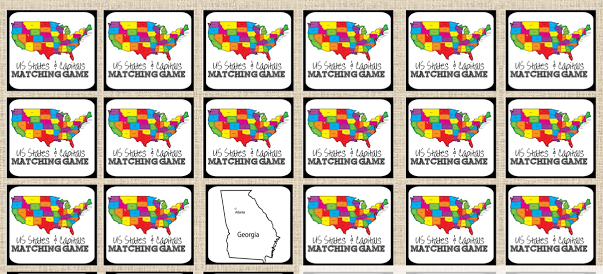 Check out all the free printables you will find on How To Homeschool For Free!