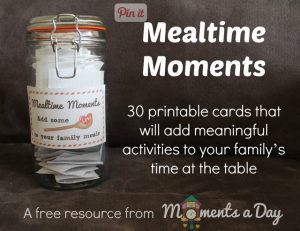 Moments a Day has a really great freebie right now to help with character building. This free printable comes with 30 activity cards to learn about character traits (friendliness, truthfulness, etc). Each card has a simple activity which focuses on exploring one character trait.
To get this freebie you'll need to sign up for the Moments A Day newsletter.
You can get your FREE Mealtime Moments printable here.