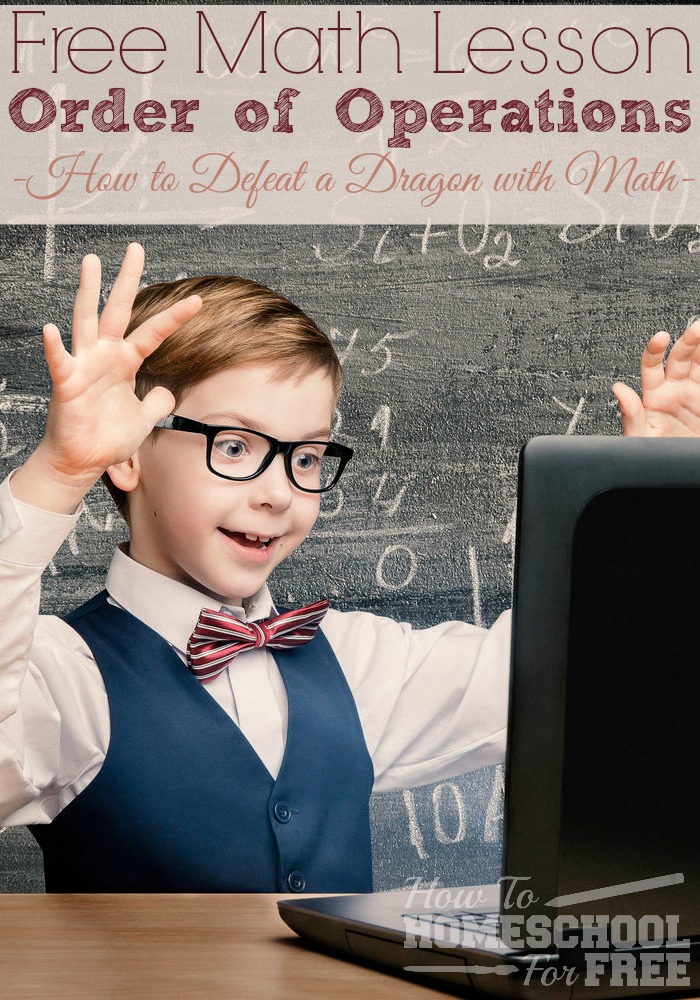 Ted-Ed is such a fabulous resource for homeschooling. There are so many different videos and lessons you can use to study a huge range of subjects. We will talk about Ted-Ed another day, but right now I wanted to let you know about this fabulous free lesson that helps to teach Order of Operations. Order of Operations is a very important math concept that must be mastered for higher math. Once it clicks for your student they will be in great shape as far as math goes.
Some students learn best if they have a story to go along with the concept they are learning. This lesson takes full advantage of that. The theme of this lesson is "How to Defeat a Dragon with Math". From the intro:
"Having trouble remembering the order of operations? Let's raise the stakes a little bit. What if the future of your (theoretical) kingdom depended on it? Garth Sundem creates a world in which PEMDAS is the hero but only heroic when in the proper order." ed.ted.com
There are 3 parts of the lesson: Watch, Think, and Dig Deeper. Each step gives a deeper understanding of the topic in a really fun way.
Check out the Order of Operations Lesson: How to Defeat a Dragon with Math.
See all the Free Math Resources on How to Homeschool For Free.