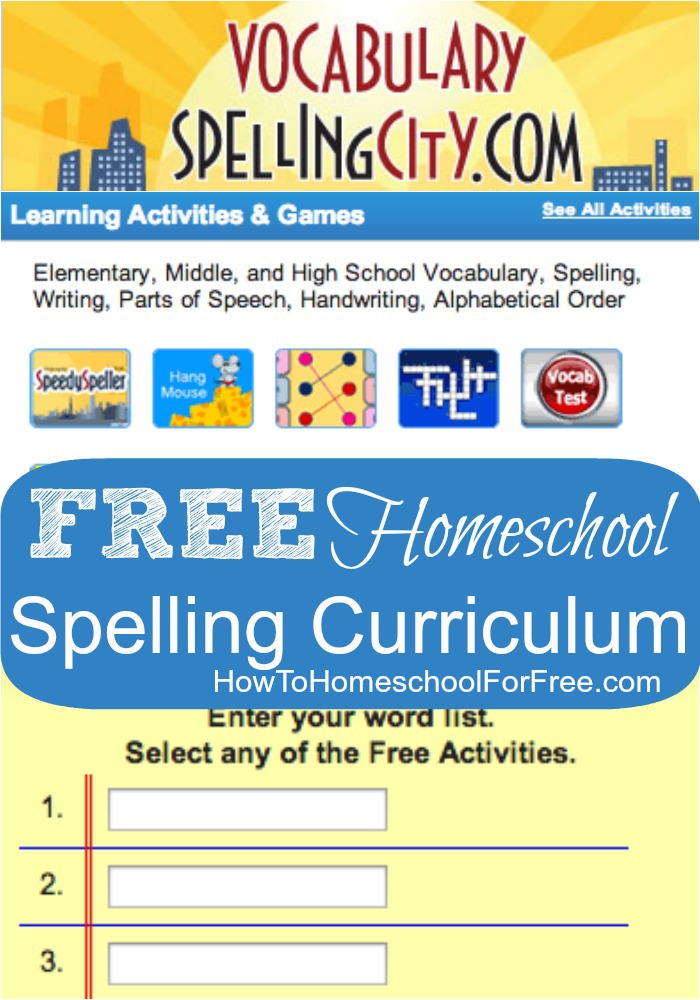 Spelling City has been around for a while now, and it's definitely one of the top homeschooling resources available! You can use it AS your spelling and vocabulary curriculum since there are pre-set word lists or you can enter your own word lists and have your students practice and learn their words in Spelling City.
Spelling City has several great resources on their site to help teach spelling. Some of the features you'll find on Spelling City:
Spelling Tests
Flash Cards
Learning Activities
Learning Games
Vocabulary Learning
More…
Go here to check out Spelling City. For more free online Spelling resources, check out our FREE Spelling Curriculum Options Resources page!