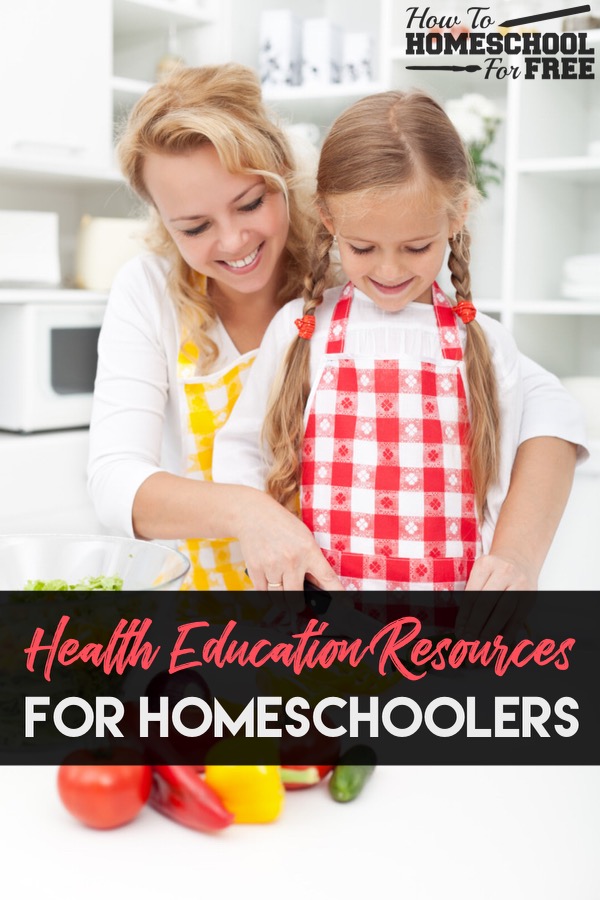 I believe a thorough understanding of physical health, as with most things, begins at home. It's so important for kids to be well-versed and educated in the ways their bodies function, and what is required for optimum health. My own kids found it really empowering to learn how much of their health is in their own hands! It's pretty amazing when they realize the differences they can make with healthy choices in their activity and nutrition. Below is a shortlist of some of our favorite health-related, educational resources for your homeschoolers.
First Aid for Free (6th – 12th)
The courses available include Basic First Aid, Advanced Frist Aid, Pediatric First Aid, CPR, Asthma Awareness, and more. The website presents the material using text and videos. There is a multiple-choice quiz at the end of each module. Lessons are free. All it takes to get started is creating an account, which makes it a great platform to brush up on your first aid knowledge as well.
Easy Peasy All In One Homeschool (K – 8th)
A heavyweight in Christian-based, homeschool curriculum providers, Easy Peasy is a wonderful option in this area of study. Two courses are offered: PE/Health Odds and PE/Health Evens. The courses are designed to alternate, with the Odds course being repeated each odd year and the Evens course being repeated each even school year. The materials are presented using a variety of online, age-appropriate resources including links to articles, videos, and games.
Easy Peasy All In One High School (9th – 12th)
Easy Peasy offers their PE/Health course at four levels, one for each year of high school. Each of the courses is made up of 36 weekly lessons. The lessons include links to health-related articles, exercise videos, and other materials.
Spoons Across America (K – 6th)
Spoons Across America's Food Explorers Club will email your family every other week with a new activity focusing on a healthy eating theme. A recipe is included that encourages your children to explore, prepare, and taste healthy foods. They also offer Farm to Book Storytime. These video read alouds of children's books and printable activity sheets teach about food sources – how it is produced, grown, and transported from farm to table. Also available is a homeschool-styled curriculum for purchase at $30 for the first child, and $10 more dollars for each additional child.
Apologia (9th – 12th)
If textbooks are a better fit for your student, then Apologia has a fabulous, Christ-centered health and nutrition curriculum. Exploring Creation with Health and Nutrition is Biblically based, scientifically sound, easy-to-understand, well written, and self-guided for the older students. It can be easily modified and parent-guided for middle schoolers. If you are a Christian parent with a textbook learner, you will likely find this to be a must-have for your teen.
Looking for more information on physical education? Check out our P.E. Resources for Homeschoolers with activity ideas, fun videos, and tips for how to count typical, physical activities for school year credits!
And be sure to look into this free anatomy game for elementary and middle schoolers!
***Be sure to join our How To Homeschool For Free Support Group for daily encouragement and more great resources for your homeschooling journey!***