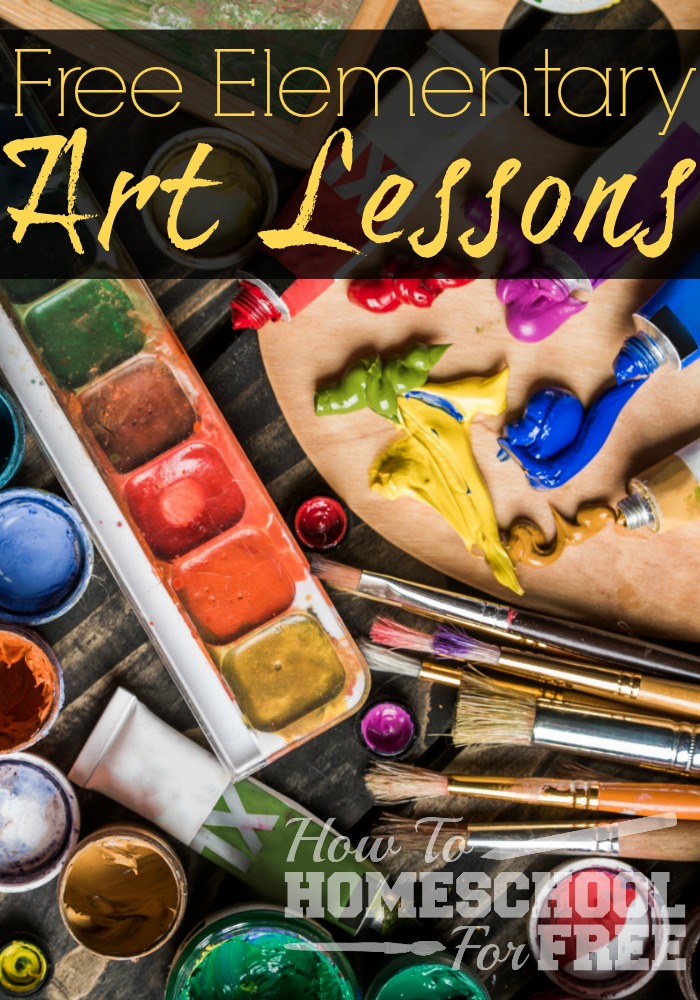 Art lessons can be priceless for those budding artists, but sometimes they are just not possible. Price, location, logistics or other reasons can prevent us from joining a class weekly or so for in person art instruction. I found a really great resource that will certainly help with that predicament. You can download 13 FREE Elementary art lessons from Redemptive Artistry. These lessons seem quite thorough and contain the following according to their website:
Simple step-by-step art lessons
Progresses from basic techniques to art projects inspired by famous artists
Child-friendly biographies on artists with pictures of their most famous works
Tried-and-true lessons with student-produced examples
Varied techniques and mediums to allow students to explore new art forms
Clear supply lists provided for each lesson
Ideas for preschool students provided for each lesson
Check out all the FREE Homeschool Art Resources on How To Homeschool for Free.