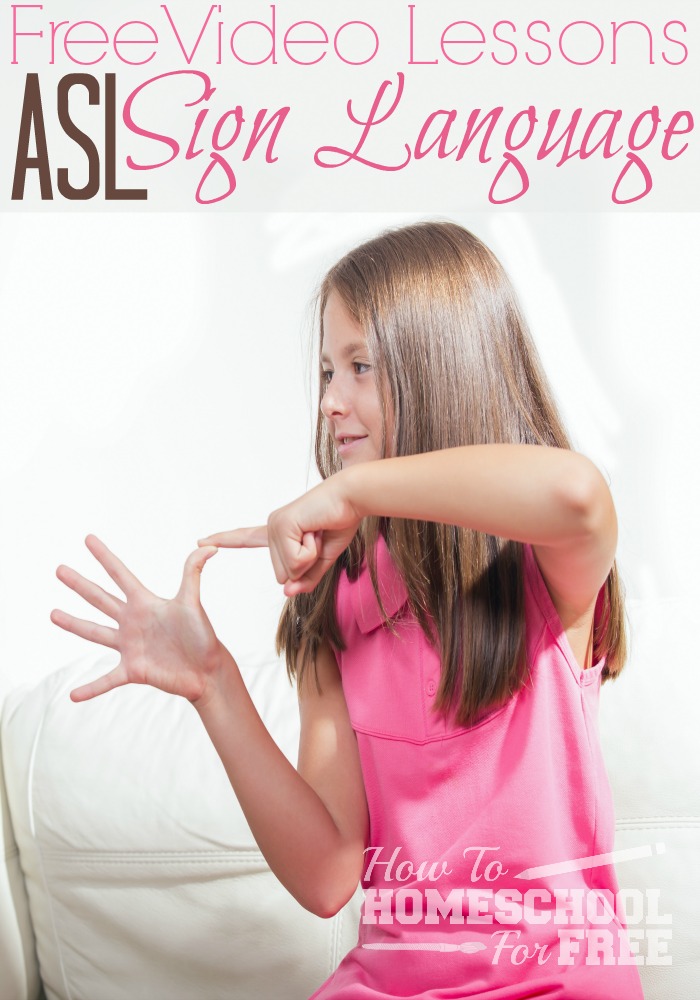 Did you know that in some states Sign Language can count as a foreign language credit for high school? That is only one of the nice benefits of knowing sign language. It can definitely come in handy at church, during mission work, in the job field, and more! Give your students a good head start in sign language with the free ASL resources you will find on LifePrint.com.
Life Print contains a self-study schedule you can use as a guide. Just begin with lesson one, watch the videos, complete the milestones and the quizzes, & you'll be on your way to learning ASL!
Go here to see all the Free ASL Video Lesssons. Also be sure to check out all the FREE Foreign Language Resources you will find on How To Homeschool For Free!